As an experienced audiologist, I understand the importance of selecting the right hearing aid for a patient's unique needs. Hearing aids have evolved significantly over the years, with advanced features such as binaural processing, spatial perception, and more. Let's compare two popular hearing aids, both made by the same parent company: Jabra Enhanced Plus and Custom by ReSound. This comparison will be based on three main aspects: how they feel, how they sound, and how they connect.
Jabra Enhanced Plus is a custom-fit OTC hearing aid while Custom by ReSound is a fully professionally fit hearing aid. These devices are really in two completely different categories and thus are priced different. But you need to know what you are paying for.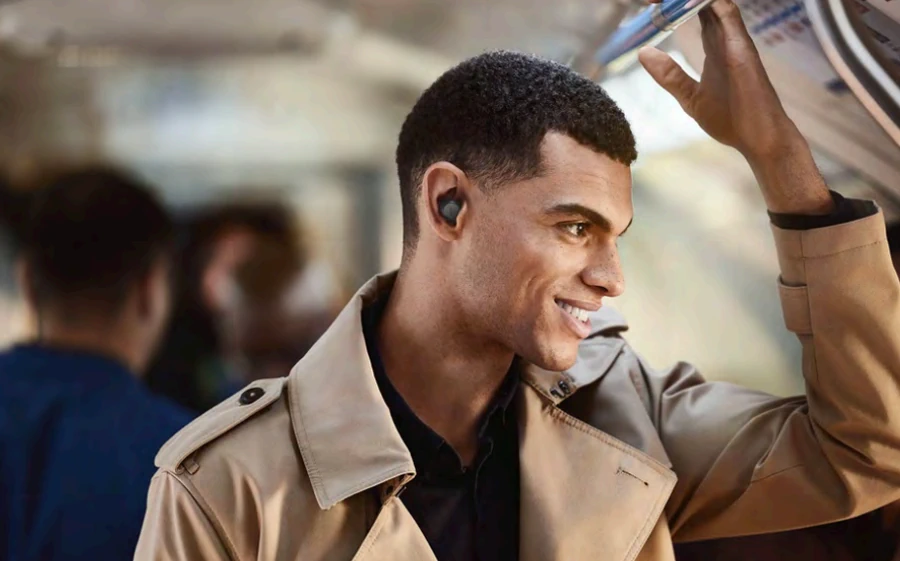 1. How They Feel
Comfort is a critical aspect when it comes to choosing a hearing aid. Both Jabra Enhanced Plus and Custom by ReSound have been designed with the user's comfort in mind. They are basically the same in terms of feel in your ear. Custom earmold impressions are made of your ears, sent to Minnesota factory where they create both devices.
| | Jabra Enhanced Plus | Custom by ReSound |
| --- | --- | --- |
| Comfort | Same | Same |
| IP Certification | IP 52 (much lower) | IP 68 |
| Custom Fit | Yes | Yes |
| Charger Included | Yes | Yes |
2. How They Sound
Hearing aids must provide excellent sound quality, enhance the user's spatial perception, and adapt to different auditory environments.
Jabra Enhanced Plus
While Jabra delivers commendable sound quality in quiet settings, its performance can be further personalized via the companion app to accommodate individual hearing loss profiles. However, it falls short in offering the sophisticated features typically found in advanced hearing aids that are essential for effective noise management in environments with significant background sound.
Custom by ReSound
Custom by ReSound has been designed to provide a natural hearing experience. It improves spatialization through in-ear microphone placement and ear-to-ear communication, allowing the brain to decide what to listen to, rather than the hearing aid making the decision. This feature is particularly crucial for hearing in dynamic environments.
The hearing aid also comes with all access directionality which adjusts directional modes automatically for a natural and effortless listening experience. It preserves spatial cues, enhancing spatial awareness and enabling a completely omnidirectional listening experience.
For more challenging environments, Custom by ReSound provides a unique weighted binaural beamformer. This beamformer improves the signal-to-noise ratio, enhancing speech understanding in noise.
Lastly, for users who prefer additional control, there is an ultra focus program. This program provides up to an additional 30% improvement in speech understanding in noise and can be activated manually.
| | Jabra Enhanced Plus | Custom by ReSound |
| --- | --- | --- |
| Spatialization | No | Yes |
| All Access Directionality | No | Yes |
| Binaural Beamformer | Yes | Yes |
| Ultra Focus Program | No | Yes |
3. How They Connect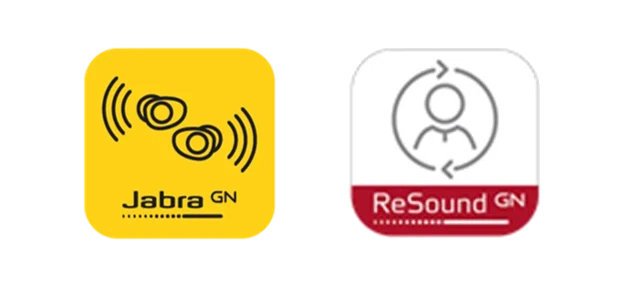 Modern hearing aids also need to provide seamless connectivity to other devices. Let's see how our two products perform in this area.
Jabra Enhanced Plus
The Jabra Enhance Plus hearing aids are designed for exclusive use with the Jabra Enhance app, currently available only on iPhones. The app provides comprehensive control over the hearing aids, allowing users to monitor battery life and adjust the volume.
The Jabra Enhance app is packed with a variety of helpful features:
Onboarding & Setup: An easy-to-follow, step-by-step guide ensures smooth activation of your earbuds.
Optimal Fit: Detailed instructions on how to wear the earbuds and adjust the EarGel size guarantee the best possible fit and audio quality.
Hear More from Life: Users can personalize the earbuds to their unique hearing profiles.
Daily Use: Easily adjust volume settings and 'Listen mode'.
My Profile: View or change your personalization profile and preferred speech filter.
Quick Start Guides: Get to know your earbuds and the app faster with these handy guides.
Support and Guides: Access the user manual and setup guides directly in the app.
Contact Support: Reach out to Jabra Support or view technical information within the app.
Product Registration: Register your earbuds using the Jabra Enhance app.
Battery Status: Keep track of your earbuds' battery status with a simple, visual indicator.
Wireless Updates: Keep your earbuds up to date with the convenient wireless update feature.
With this range of features, the Jabra Enhance app offers users an all-inclusive control center for their Jabra Enhance Plus hearing aids.
Custom by ReSound
Custom by ReSound offers extensive connectivity features. Users can make hands-free phone calls and stream music, podcasts, or videos directly from their phone to their hearing aids. They can also personalize settings with the ReSound Smart 3D app.
Moreover, the hearing aids can be connected to a range of wireless accessories, such as a TV streamer, remote microphone, and phone clip, enhancing the user's hearing experience in various situations.
Lastly, users can connect to their healthcare professionals via ReSound Assist, a feature that allows remote fine-tuning and live assistance.
| | Jabra Enhanced Plus | Custom by ReSound |
| --- | --- | --- |
| Hands-free Calling | Yes | Yes |
| Direct Streaming | iPhone only | Yes (iPhone and Android) |
| ReSound Smart 3D App | No | Yes |
| Wireless Accessories | No | Yes |
| Professional Assistance | No | Yes |
In conclusion, Custom by ReSound appears to offer a wide range of features designed to provide a natural, comfortable, and connected hearing experience. However, due to the lack of information about Jabra Enhanced Plus, it's difficult to make a direct comparison between the two. As an audiologist, I would recommend considering the specific needs and lifestyle of the patient when choosing between these two hearing aids.
4. Price Comparison: Jabra Enhanced Plus vs. Custom by ReSound
Price is another significant factor to consider when choosing a hearing aid. A higher price often comes with more advanced features and customization options, but it's crucial to find a device that offers the best value for your specific needs and budget.
Jabra Enhanced Plus
The Jabra Enhanced Plus is priced at $799. This makes it a more budget-friendly option, ideal for those looking for a basic hearing aid with good sound quality and customization through its companion app. However, it lacks some of the advanced features found in more expensive devices, particularly those designed to manage background noise effectively.
Custom by ReSound Omnia 5
On the other end of the spectrum, the Custom by ReSound Omnia 5 is priced at $3198. While significantly more expensive, it comes with a host of advanced features like spatial awareness, all access directionality, ultra focus program, and extensive connectivity options. Additionally, it offers a high level of comfort with its custom fit and is IP 68 certified for durability and water resistance.
In conclusion, both Jabra Enhanced Plus and Custom by ReSound Omnia 5 are excellent devices, each catering to different user needs and budget constraints. The Jabra Enhanced Plus offers a good, basic hearing aid solution at a lower cost, while the Custom by ReSound Omnia 5 provides a more comprehensive package with advanced features for a higher price. It's essential to consider your individual needs, lifestyle, and budget when choosing between these two hearing aids. Remember, only you can make the best decision for your hearing health at this time.