As an audiologist who has fitted thousands of hearing aids, I have seen firsthand the impact that technology can have on improving the lives of those with hearing loss. One of the most significant advancements in recent years has been the development of Bluetooth hearing aids, which allow users to stream audio directly into both hearing aids and offer other features such as remote programming and app controls.
Bluetooth technology has come a long way, and newer hearing aids are constantly being introduced with new features to improve user experience. In this article, I will be discussing the four best Bluetooth hearing aid brands currently available in 2023.
In the following sections, we will dive deeper into the features that make Oticon and Phonak the best Bluetooth hearing aid brands in 2023. We will explore the various ways that these brands have incorporated Bluetooth technology into their hearing aids to provide users with a superior listening experience. We will also look at Resound and Starkey hearing aids.
Understand the Differences Between Bluetooth Classic and Low Energy Bluetooth
Phonak's hearing aids use Bluetooth Classic protocol, which means that they are compatible with a wide range of devices, including smartphones, tablets, and laptops. Basically, any device that has Bluetooth.
On the other hand, Oticon / Starkey/ Resound hearing aids use the ASHA Bluetooth protocol, which enables direct streaming from Android devices that support the protocol (you must check). They may not be compatible with some older Android devices or low-end phones.
See also: Which hearing aids work with Apple iWatch?
Phonak Bluetooth Aids
Phonak is a well-known brand in the hearing aid industry, offering a variety of hearing aid models that feature Bluetooth connectivity. Phonak hearing aids are known for their excellent sound quality and ability to reduce background noise, making them a popular choice among hearing aid users. Here are some details on Phonak's Bluetooth hearing aids: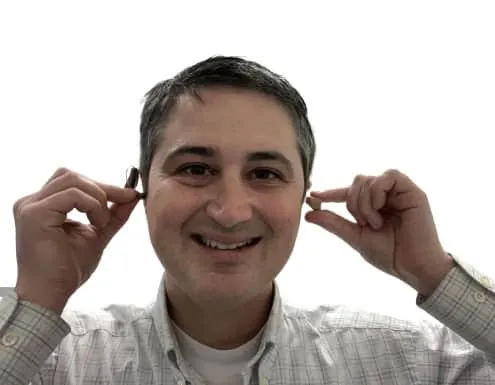 Phonak offers a range of hearing aids that are designed to cater to different hearing needs. The company's flagship models include Audeo Lumity, Virto Paradise, and Naida Paradise. These hearing aids come with advanced features such as noise reduction, speech enhancement, and directionality.
Features of Phonak's hearing aids
Phonak's Audeo Lumity hearing aids come with Bluetooth Classic connectivity, which enables users to stream audio directly from their smartphones or other Bluetooth-enabled devices. 
Bluetooth classic allows Phonak aids to connect to ALL PHONES including any flip phone and any Android device that does have ASHA protocol.
MyPhonak App 
Phonak's hearing aids also come with a mobile app called MyPhonak, which allows users to control various aspects of their hearing aids. App is compatible with all Apple devices and Android devices. With the app, users can adjust the volume, change programs, and customize settings for specific environments. The app also includes a feature called Remote Support, which enables users to receive remote assistance from their audiologist.
Oticon More and Own devices
Oticon is a Danish company that has been providing innovative hearing solutions for over 100 years. The company offers a range of hearing aids that feature Bluetooth technology, allowing users to connect to their smartphones and other compatible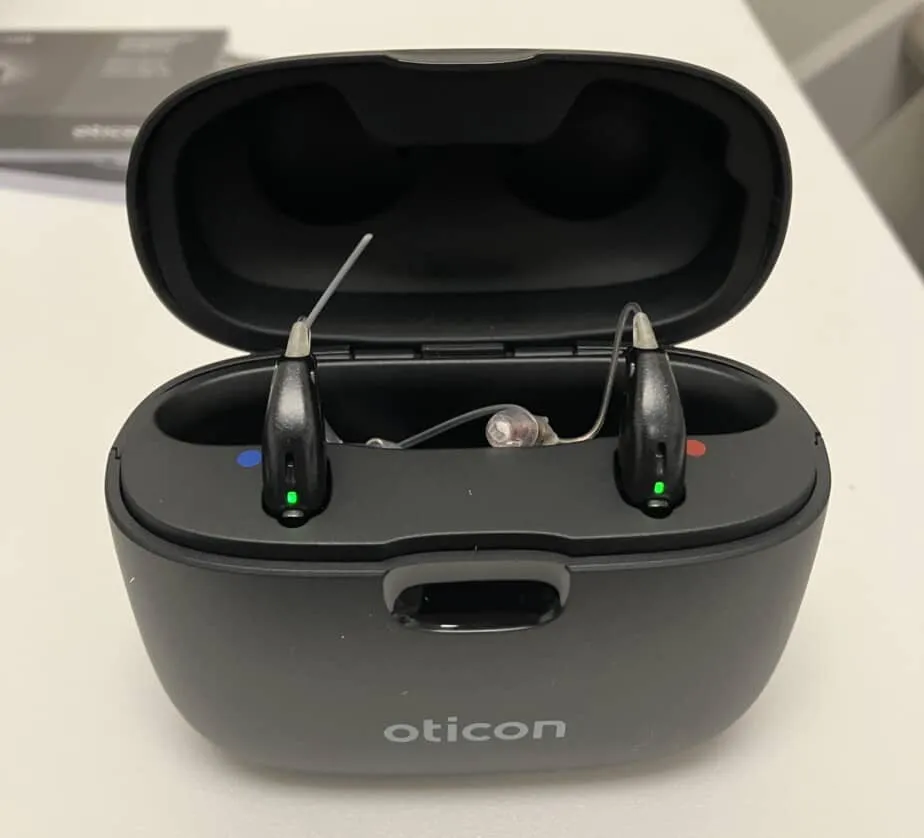 Apple iPhone and Ipad Compatibility
Oticon's Made for iPhone hearing aids are designed to work seamlessly with Apple devices, allowing users to stream audio directly to their hearing aids and make hands-free phone calls. These hearing aids are available in a range of styles, including in-the-ear, behind-the-ear, and receiver-in-the-ear, to meet the needs of different users. Oticon More and Own models connect directly to all iPhones and Ipads made after 2014.
Android Compatibility
One of the standout features of Oticon's hearing aids is their use of the ASHA Bluetooth protocol which allows streaming with Android devices. Check to see if your specific model of cell phone works with Oticon. This technology allows for high-quality audio streaming with low latency, providing a more seamless listening experience.
Oticon On App
Oticon also offers an app called Oticon ON that works on both apple and android devices. It allows users to adjust the volume, switch between hearing programs, and access user instructions and counseling advice. It is simple to use.
ReSound's hearing aids
ReSound offers a wide range of hearing aids that are equipped with Bluetooth technology. Their hearing aids are available in several different styles, including behind-the-ear (BTE), in-the-ear (ITE), and receiver-in-canal (RIC) models. ReSound's hearing aids are also available in different price ranges to meet different budget needs.
Smart 3D App
ReSound's hearing aids come with the ReSound Smart 3D app, which allows users to adjust their hearing aid settings from their smartphone. The app also provides access to features like environmental sound adjustments, tinnitus management, and remote hearing aid support.
ReSound's hearing aids also come with a range of Bluetooth accessories, that you can use if your phone does not have the ASHA or made-for-iPhone protocols.
Starkey Bluetooth Devices
Starkey is a US-based hearing aid brand that offers a range of Bluetooth-enabled hearing aids. In addition to providing clear sound, Starkey's hearing aids offer unique features designed to enhance users' overall health and wellness.
Starkey offers several hearing aids with Bluetooth connectivity, including the Evolv AI and Livio Edge AI. These hearing aids allow users to stream phone calls, music, and other audio directly to their hearing aids from their smartphones or other Bluetooth-enabled devices. They are direct to iPhones but need the ASHA protocol for Android devices. Check compatibility here.
One standout feature of Starkey's Livio Edge AI and Evolv AI hearing aids is AI technology, which uses artificial intelligence to adapt to users' preferences and environments. This technology helps users hear better in noisy environments and can even detect falls and alert emergency contacts.
In addition, Starkey hearing aids offer a range of wellness-tracking features, such as step tracking and heart rate monitoring. These hearing aids can also be paired with the Thrive Hearing Control app, which provides users with access to a variety of helpful features, including remote adjustments, geotagged memories, and language translation.
Bonus Section: OTC Lexie B2 Hearing Aids: Stream iPhone Calls
In the ever-evolving world of hearing aid technology, Lexie has made a significant breakthrough with its B2 hearing aids powered by Bose. With the release of a firmware update in May 2023, Lexie B2 hearing aids can now stream phone calls directly from iPhones, providing an even more seamless and convenient communication experience for users.
Why do I mention this? Lexie is an OTC device. Meaning that it is a much cheaper hearing aid that you can order it online. See also what is the difference between OTC and pro fit devices.
While other top hearing aid brands like Oticon, Phonak, Resound, and Starkey offer impressive Bluetooth capabilities, the ability to stream phone calls is a notable feature unique to this OTC device.
It is important to highlight that Lexie B2 hearing aids powered by Bose, with the May 2023 firmware update, specifically support iPhone call streaming only. This means that if you own an iPhone, you can enjoy the benefits of this new feature. However, it's essential to note no music streaming capabilities, and Lexie B2 hearing aids are currently not compatible with Android devices for streaming calls or music.