Hearing aids have come a long way in recent years, and ReSound's latest offering, the ReSound OMNIA, is a testament to this progress. This new and improved hearing aid from ReSound offers a range of new features and capabilities, making it a top contender for those in need of a high-quality hearing solution. In this article, we will delve into the key features of the ReSound OMNIA hearing aid and explore what makes it stand out from its competition.
Key Features
One of the standout features of the ReSound OMNIA is its M&RIE receiver, a unique microphone located on the back of the receiver inside the ear canal. Resound is the only company that uses this technology.
The M&RIE receiver provides superior sound localization, helping the wearer identify the direction of sound.
The Resound OMNIA is also available in three technology levels (level 9, level 7, and level 5). Pricing fluctuates constantly but at the time of this article writing prices at ZipHearing are
Omnia 9: $4598 / pair (local care is included)
Omnia 7: $3798 / pair (local care is included)
Omnia 5: $3198 / pair (local care is included)
See why I believe Ziphearing is the best place to buy hearing aids on the internet. Other options would be Hear-Better.Com. (You are welcome to check prices there too.)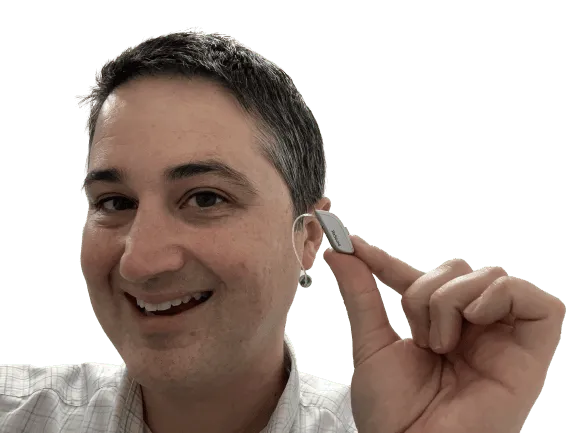 Bluetooth Connectivity and Battery Life
In terms of connectivity, the ReSound OMNIA offers Bluetooth compatibility with both Apple and Android devices, making it easy to stream audio directly from a smartphone or tablet. The hearing aid is also rechargeable, with a lithium battery that can be charged overnight or in just three hours for a full charge. The battery will last you 24 hours of use.
Another important feature of the ReSound OMNIA is its improved signal-to-noise ratio, which can reach up to 4.3 decibels. This is achieved through a combination of full-directional and omnidirectional microphone configurations for low, mid, and high frequencies. The OMNIA also reduces the amplification of the wearer's own voice, improving auditory comfort. This helps with the occlusion effect.
Best Phone App on the Market
The ReSound OMNIA is also compatible with the ReSound Smart 3D app, rated 4.4 stars on the App Store. The app allows users to switch between custom programs, adjust volume and hearing aid settings, and access the "find my hearing aid" feature, software updates, and control through an Apple Watch.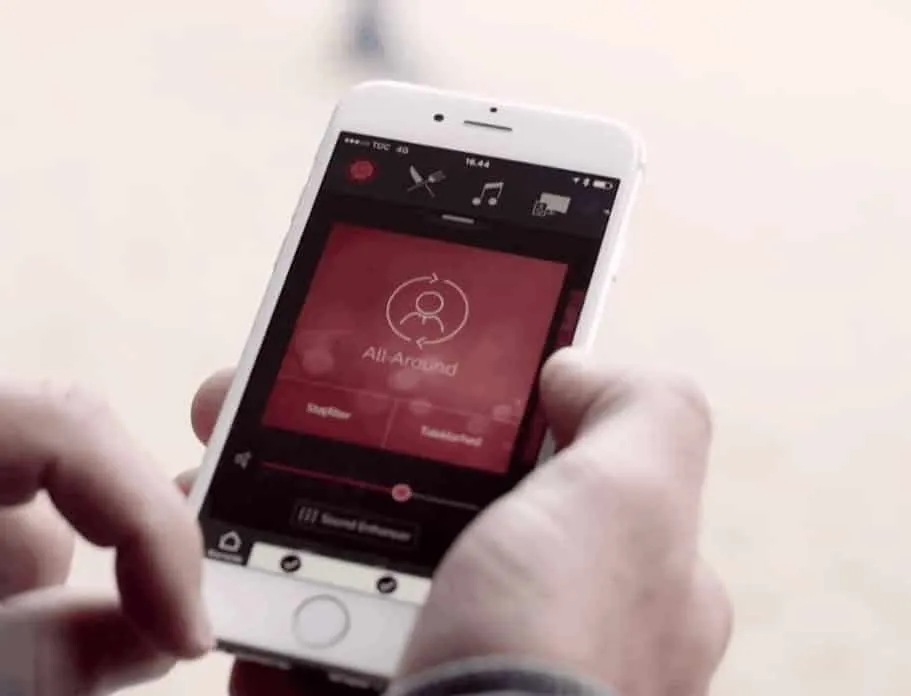 The OMNIA also includes the Check My Fit feature, which helps with the proper insertion of the hearing aids, leading to better hearing in background noise. According to ReSound, this hearing aid can result in up to 150% improvement in speech intelligibility in background noise.
Suitable for
The ReSound OMNIA hearing aids are suitable for people with mild to profound levels of hearing loss. For those with severe to profound levels of loss, custom ear molds may be recommended for a better fit. That is basically every hearing loss. They are also compatible to be linked with a cochlear implant.
Recommendations
When considering the ReSound OMNIA hearing aid, it is recommended to choose the highest technology level that you can afford, it does make a difference. The performance of the hearing aid can also be optimized by an audiologist who uses real ear measures, find one at ZipHearing.