Oticon hearing aids use advanced technology such as BrainHearing, Speech Guard E, and Open Sound Navigator for improved speech understanding and sound quality.
Their flagship product Oticon Real was trained by AI using 12 Million background noise situations to provide excellent hearing in background noise.
Custom-fit design, Bluetooth connectivity, and the companion app make Oticon hearing aids convenient and user-friendly.
The Oticon ON app allows easy adjustments, custom programs, remote control, and battery management.
The app also provides location-based settings and sound quality monitoring.
Oticon hearing aids are the right choice for anyone looking to enhance their hearing health and quality of life.
Hearing loss is a prevalent problem that affects millions globally and can impact daily life and relationships, causing stress, frustration and even depression. Selecting the appropriate hearing aid is critical to enhancing one's hearing health and quality of life. That's why Oticon hearing aids are the best choice for your hearing needs.
With over a century of experience, Oticon is a renowned brand in the hearing aid industry known for its innovative and effective solutions. The company prioritizes the needs of those with hearing loss and its products are designed with cutting-edge technology and features to enhance users' lives.
Some of the standout features of Oticon hearing aids include BrainHearing, Open Sound Navigator, Speech Guard E, and personalized options, which set the brand apart from its competitors. This blog will delve into these features and explain why Oticon hearing aids provide unmatched benefits.
Whether you're a first-time hearing aid user or thinking about upgrading your current device, this blog will give you the information you need to make an informed decision about your hearing health. So, if you want to improve speech understanding, listening experiences, and comfort, keep reading to learn why Oticon hearing aids are the optimal choice.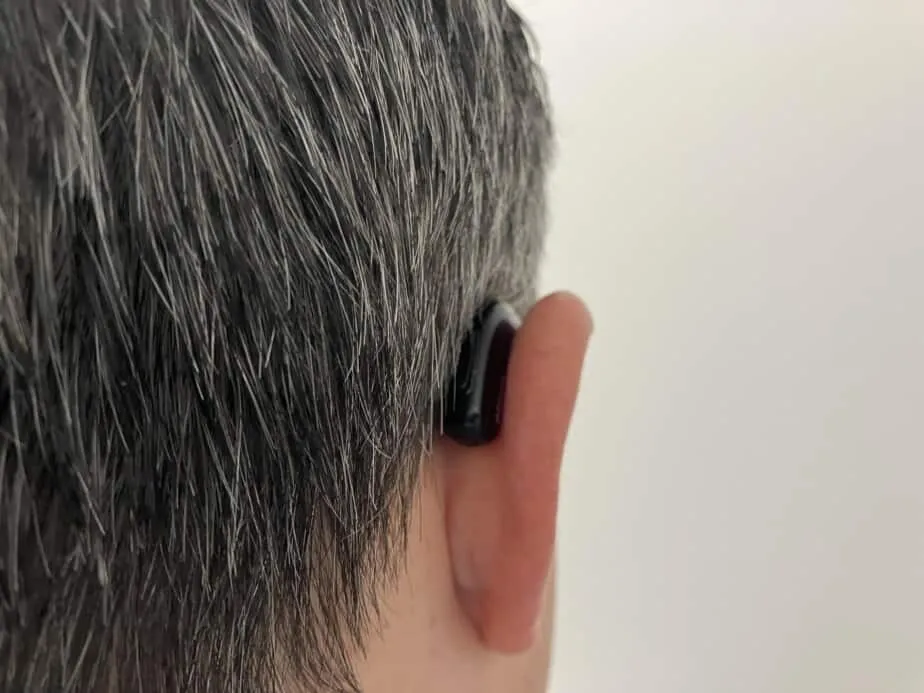 Unique Features of Oticon Hearing Aids
Oticon hearing aids stand out due to their advanced BrainHearing technology, which approaches hearing aid design based on how the human brain processes sound. This technology utilizes the brain's natural filtering and prioritization abilities, resulting in a more natural and effortless listening experience.
The Open Sound Navigator is another key feature of Oticon hearing aids, automatically adjusting to different sound environments for a clear and natural sound experience in any situation. Whether in a quiet room or a noisy restaurant, the Open Sound Navigator helps prioritize the sounds you want to hear while minimizing unwanted noise.
For improved speech understanding, Oticon hearing aids also feature Speech Guard E technology that adjusts the volume of speech sounds and reduces background noise in noisy environments. This makes conversations easier to hear and understand.
Oticon hearing aids also offer personalized options to ensure a comfortable and effective fit. Custom-fit to the individual's ear canal, these hearing aids stay in place all day long. Additionally, with a range of styles and colors available, you can choose a hearing aid that suits your personal style.
The combination of these advanced technologies and personalization options makes Oticon hearing aids the best choice for your hearing health. Whether seeking improved speech understanding, enhanced listening experiences, or increased comfort, Oticon has you covered.
Great connectivity
Oticon hearing aids offer a level of connectivity and convenience unmatched by other brands. Thanks to Bluetooth technology, you can connect your hearing aids to your phone, allowing you to enjoy a hands-free listening experience. With the ability to stream audio, take phone calls, and access voice-controlled apps without having to remove your hearing aids, you'll be able to stay connected to the world around you.
It's important to check the specifications of your specific hearing aid model to determine if it has Bluetooth capabilities. With Oticon, you can trust that you're choosing a brand that prioritizes accessibility and convenience, making it the best choice for your hearing health.
Oticon On App
If you're looking to adjust the volume and settings of your hearing aids, switch between custom programs for different sound environments, or monitor the sound quality and battery life of your hearing aids, the Oticon ON app has you covered. With its user-friendly interface and intuitive features, the Oticon ON app is the ideal companion for your Oticon hearing aids, helping you take control of your hearing experience and enjoy life to the fullest.
Why I Recommend Oticon
Additionally, Oticon hearing aids come in a variety of styles and colors to suit your personal style and preferences, and they are made with high-quality materials that are built to last. With a history dating back over 100 years, Oticon is a trusted and established brand in the hearing aid industry, and its commitment to innovation and effectiveness is evident in its products. Whether you're a first-time hearing aid wearer or are considering upgrading your current device, Oticon hearing aids offer a range of benefits that make them the best choice for your hearing health.
If you are interested in checking out current Oticon hearing aid prices, please check out ZipHearing.
With their cutting-edge technologies and customizable options, Oticon hearing aids are designed to meet the needs of a wide range of users. From people with mild hearing loss to those with more severe hearing difficulties, Oticon hearing aids can help you hear better and live life to the fullest. And with a dedicated customer support team and a strong commitment to innovation and quality, you can trust that Oticon hearing aids will provide you with the best possible hearing experience for years to come.