As an audiologist, I'm thrilled to share the exciting news about Starkey's new hearing aid product, Genesis AI. These products were announced on Feb. 28, 2023, and should be for sale at your local audiology clinic or via ZipHearing, in the coming weeks. This family of hearing aids is a major upgrade from Starkey's previous Evolve AI models, featuring brand-new technology and unique features that make it a game changer in the hearing aid industry.
Design and Style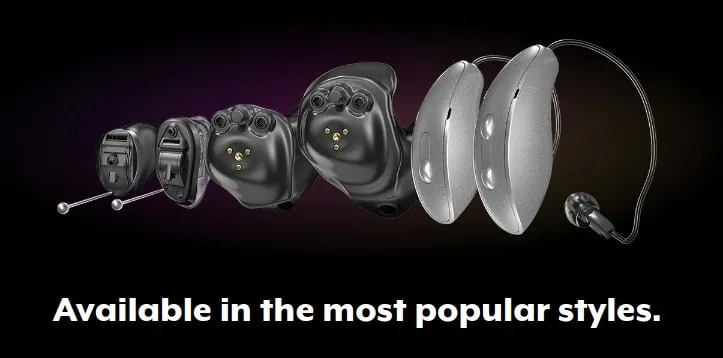 The Genesis AI hearing aids are available in various models, including receiver and canal, and custom models. The receiver in the canal RT (the bigger one behind the ear model) is rechargeable with the telecoil and can last up to 51 hours on a single charge. The mRIC R model is smaller, rechargeable, and can last up to 41 hours on a single charge.
The hearing aids feature a sleek, discreet, and stylish industrial design that is durable and comfortable for all-day wear. The different models come with unique features that cater to the needs of individual users.
Receiver in Canal RT: rechargeable, telecoil, and long-lasting battery life
mRIC R: small, rechargeable, and long-lasting battery life
Technology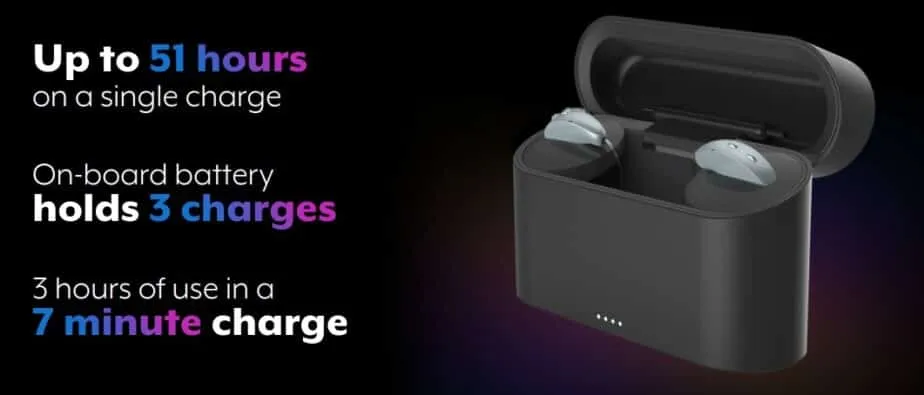 The new Starkey Neuro Processor is the smallest and fastest processor yet, four times faster than previous technology. The Neuro Sound Technology automatically adjusts the hearing aids over 80 million times per hour for optimal hearing in any situation. The new compression system reduces listening effort and presents a clean piece of information. Genesis AI is the only hearing technology system to feature an all-new processor, all-new sound, all-new industrial design, all-new fitting software, and all-new patient experience.
App Features
The new My Starkey App gives patients full control over their hearing aids, access to helpful tips, and intelligent features designed to simplify their lives. It's more intuitive for users, including unique features like Edge Mode Plus, which prioritizes clearer speech, language translation in 77 different languages, and built-in 3D sensors for health and wellness tracking. Starkey leads the hearing industry in incorporating health and wellness features into hearing aids, including 3D sensors, step counting, social engagement tracking, and fall detection alerts.
Cost of Starkey Genesis AI Hearing Aids
Believe it or not, prices usually do not increase from one model to the next. Although official prices are not yet available. I believe they will be very similar to the current Starkey Evolv Line.
I would expect Ziphearing prices to be:
Genesis AI 2400: $4598 / pair
Genesis AI 2000: $3798 / pair
Genesis AI 1600: $3198 / pair
Genesis AI 1200: $2798 / pair
Remember that price above includes the devices and only the initial audiology fitting appointment at a local clinic. It is an 'unbundled' price and may not include the 'bundled' services another office may quote you.
My Thoughts
Overall, Starkey is making bold claims about the Genesis AI family of hearing aids, and it remains to be seen how they will perform in the real world. However, the new technology and features certainly make this an exciting release for audiologists and hearing aid users alike. They already have my recommendation for the best custom and the best with user-friendliness.
With the new processor, compression system, and app features, patients can expect an improved hearing experience in all situations. The new My Starkey App gives them more control and access to helpful tips, while the sleek design of the hearing aids makes them more comfortable to wear all day.
As an audiologist, I'm excited to see the impact this breakthrough technology will have on the hearing aid industry and the lives of my patients. I will be fitting this device on patients soon.